VishwaTech is the right destination for you, if you want to hire well-experienced, professional and technically brilliant web developer, and who believes in going beyond the expectation of the client. We are a well-established and reputed web development company of India, and you can hire web developer according to your specific development needs, and our hired developers make it a point to deliver the solution within your budget and time. You can hire web developers from us on hourly, weekly or month basis, and they will not only give you one of the best and professional solution, but also will give you the daily or weekly report through email and instant messengers. Quality work and commitment are synonymous with our web developer.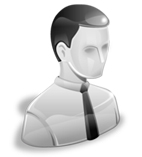 Experience 2-6 Years
Technically Brilliant in
PHP, MySQL, ASP.Net, SQL , ASP, Java, ColdFusion, Ruby on Rails
Right from the dynamic websites, desktop application to web portals development, and our developer has the expertise. You have the complete freedom to hire senior or junior developer according to your needs, who will exclusively work for you, and will keep you informed throughout the development process. Our developers are highly quality conscious because at the end of the day client's satisfaction is their main objective. You will never encounter any communication gap with our hired developers because their communication skill is unmatched. Within the budget and timely delivery of the project is our specialty and we always understand the complete development need of the client, and only after that, we start our work. Extensive programming expertise of our developers is helping them to excel in their field. Our hired resource will give you custom solution in website, development, software and application development according to your need. In a nutshell, if you want to hire professional web developer then we are the right place for that.
Why Hire Web Developer from VishwaTech?
Highly committed and skilled person is working on your projects according to your brief.
Liberty to choose from the expert team of developers.
Timely communication.
Clean codes.
Stay connected with the hired resource thorough e-mails, chats, calls, whatever is your choice.
We simply do not believe in hidden cost.
Working Hours
Full Time Developer works for 8 Hours/Day, 5 Days a Week - Monday to Friday.
Part Time Developer works for 4 Hours/Day, 5 Days a Week - Monday to Friday.
Holidays : Saturday, Sunday and Indian National/Regional Holidays