If you want to survive in today's cutthroat business environment, then SEO is essential because it will not only improve the ranking of your website, but also, will increase the volume of the traffic. Search engine optimization is the best option for you if you want to expand your business nationally or internationally. The only hitch is that you really need a good SEO expert, who can pull it off according to your need. Are you searching for a company from where you can hire SEO experts, you are at the right place, no doubt about it because over the years, our experts have proved their competence and brilliance in search engine optimization. You can hire SEO experts from VishwaTech according to your requirements, and they will give you one the most professional and dedicated service that too within your budget.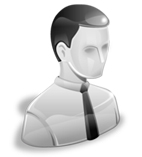 Experience 2-6 Years
Complete proficiency in
Search engine optimization, web evaluation and analysis, keyword research and analysis, content optimization, image optimization, Internet marketing,
You can hire SEO experts, who are proficient in on-page optimization and in off-page optimization; our on-page optimization includes the following services, keyword research, content optimization, robots.txt optimization and much more. Our off-page optimization includes directory submission, link building, social book marking, blog submission, etc. Extensive knowledge and analyzing power of our SEO experts are unmatched, this is the main reason why they are providing such a professional and result oriented service. We would also like to take this opportunity to tell you that guaranteed number one position or ranking is not possible because ranking depends on many things and nobody can predict how search engine algorithm is going to behave. First page ranking is achievable. Our experts understand the business objective of the client, only after that, they go for the extensive research and then plan their SEO strategy. It does not matter whether you have a small business or large, our hired SEO experts will give you professional service.
Why choose SEO Experts from VishwaTech?
Affordable price.
Excellent return on investment.
Proven track-record of the SEO experts.
Committed and dedicated resource will exclusively work on your project.
Timely response from the hired resources.
Working Hours
Full Time Developer works for 8 Hours/Day, 5 Days a Week - Monday to Friday.
Part Time Developer works for 4 Hours/Day, 5 Days a Week - Monday to Friday.
Holidays : Saturday, Sunday and Indian National/Regional Holidays