You can hire professional, dedicated and expert web designer from VishwaTech on full time, part times or monthly basis, and they will exclusively work for you according to your needs and requirements. Our hired designer will keep you in the loop and will send you daily, weekly report through email. It does not matter to our designer whether you want them to design corporate, personal or e commerce website, they will give you one of the best solution according to your business and requirements. We have a team of highly skilled web 2.0 web designer and XHTML coders, and they are absolutely flawless and expert in table less w3c validate design. Hire our web designer and see what they are capable of doing.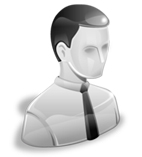 Experience 2-5 Years
Technically Brilliant in
Web 2.0 web design, Proficiency in HTML/XHTML, Flash, Graphics
We have a pool of web designer, and you can hire according to your needs. You have the prerogative to hire senior or junior designer, and the scoring point of our designers are that they are highly flexible, believe in walking extra mile to accommodate your different needs, and the most important thing, they are always open to the suggestion. We always understand the complete needs of the client and on the basis of that, we do suggest the client whom to hire, but at the end of the day it is the decision of the client, which matters the most.
Why hire web designer from VishwaTech ?
We are professional, reliable and our work ethics are unmatched.
You have the complete liberty to hire web designer on full-time, part-time or hourly basis, whatever is convenient for you.
Absolutely excellent communicators, which means no scope of communication gap.
Transparent in our dealing and we do not believe in hidden cost.
Quality work, and Web 2.0 standard.
Our hired web designer delivers what they promise.
Working Hours
Full Time Designer works for 8 Hours/Day, 5 Days a Week - Monday to Friday.
Part Time Designer works for 4 Hours/Day, 5 Days a Week - Monday to Friday.
Holidays : Saturday, Sunday and Indian National/Regional Holidays